Last updated: November 23, 2019
Toronto Pearson International Airport is Canada's largest airport and a major connection hub for Canadian and international travelers. Located about 26 kilometers from downtown Toronto, it is possible to leave the airport to visit the city if you choose to do so. Whether or not you end up stuck at the airport or plan to explore, this post will give you information about various things that are available at the airport and beyond!
1. Can I store my bags somewhere? Yes you can! The baggage storage service is offered by Excess Baggage and available in both Terminal 1 and Terminal 3.
2. Should I leave the airport? This really depends on how much time you have and what you want to do. If you have 5 hours or less, we do not recommend venturing off into the city. If you have about 8 hours, you can definitely go and come back. Obviously 10+ hours are optimal for a site seeing visit. You also need to consider the weather; it can get very cold in the winter and unless you have winter attire, it is not recommended to leave the airport. Travel to and from the airport can also be difficult during bad weather so pay attention to the forecast as you don't want to miss your flight because you left the airport during a winter storm. If you can't leave the airport or choose not to, skip down to #6.
3. How can I get around? The easiest way to get into the city is via the UP Express Train which gets you to Union Station within 25 minutes. Fares vary but the Long Layover ticket costs $12.35 and is valid for 7 hours from your trip start time. It is also very easy to buy a ticket from the machines at the station located at Terminal 1. For more information, check out the UP Express website or download their guide here. Once you are in the city, you can transfer to local transit trains and buses on the TTC network, walk, or grab an Uber/Lyft or taxi. They also have taxis and Uber/Lyft from both T1 and T3 if you would prefer to get in a car instead.
4. What is there to see and do? From art to tourist attraction and places to eat and drink, there are lots of option in the city.
Tip: If you plan on visiting tourist attractions, check their websites about visiting because during busy times, you can't just show up and buy a ticket; you need to schedule your visit during a time slot.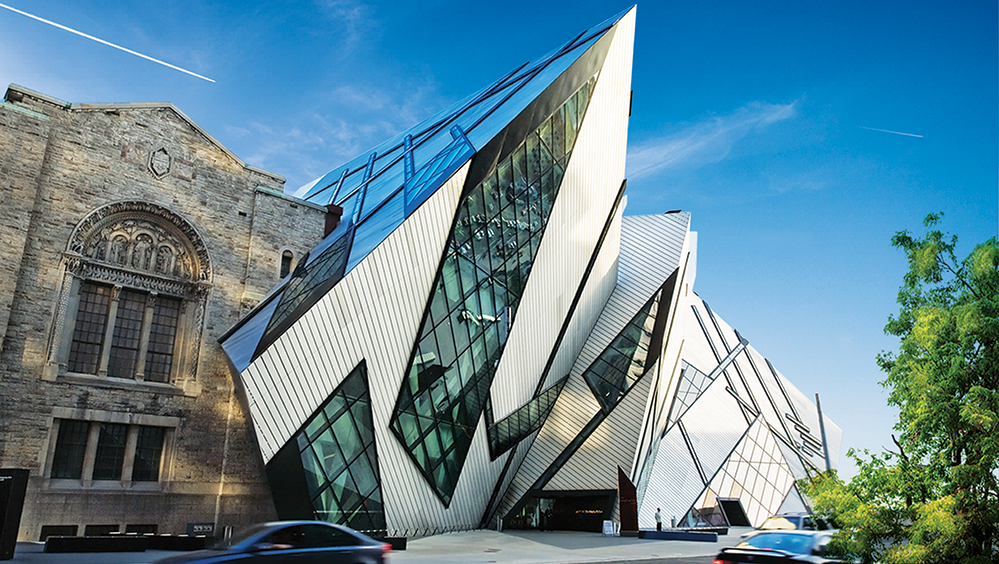 Shows/Plays: If you want to catch a show, make sure to check out the Toronto Theatre website where you can what's playing and also purchase tickets to attend one.
Neighbourhoods: You can also focus your exploration in a few renowned neighborhoods like Kensington Market with old style Victoria homes and an eclectic mix of shops, restaurants, bars, and coffee shops. Closer to Union Station is the St Lawrence market is you like public markets to sample food, like the iconic pea meal bacon sandwich at Carousel Bakery which is loved by locals and visitors (Anthony Bourdain ate here). You can also visit Toronto's China Town for dim sum and shopping. If you're looking for something more hipster, then Queen Street West is a good place too with shops, restaurants, cafes, bars and street art.
Craft Beer: If you are a craft beer nerd, you will want to take an Uber/Lyft to Bellwoods Brewery which is our favorite brewery in the city. If you are downtown, Amsterdam Brewing's Brewhouse is conveniently located on the waterfront near Union Station and has a great selection of beers.  For more ideas about where to find craft beer, check out this Thrillist article.
Where to Eat: If I am looking for something healthy, I always visit Fresh by Union Station for some delicious plant base meals (lots of vegan options). My go-to is always the Buddha bowl with an Immunity shot. As for a few noteworthy eating destinations, Momofuku and Lee by Susur Lee are recommended by locals. You may want to try to make a reservation in advance to avoid waiting. A local Toronto friend with similar tastes to ours recommends these and offers up the following tips:
Lee by Susur Lee: "Order the Singapore-style slaw at Lee, it's vegan and also my favorite dish in Toronto".

Momofuku: "Momofuku gets very busy but they're usually quick. If you're short on time, you can grab stuff to go from Milk Bar like the pie and truffle balls. If Koijin is less busy, grab a seat here as you can order from the Noodle Bar menu".
5. Where should I stay? The only in terminal hotel is the Sheraton Gateway Hotel. While it is very convenient and we find the service pretty good, it does tend to be quite expensive, especially if you are trying to get a room last minute. There are also a number of hotels available via shuttle nearby but our favorite is actually the ALT Hotel, which is accessible by taking the train to the parking lot. In addition to being really nice and comfortable, the Alt Hotel also has a happy hour from 16:00-18:00 every day, making it a more affordable place to grab a drink. Even if you are not staying here, we recommend checking out the happy hour. There is no restaurant on site though and they only have small grab and go items.
6. What is there to do at the airport? If you are staying on the secure side, you cannot walk between terminals to access things in the other terminal which means you are confined to your terminal. Have a look at the Toronto Pearson Airport site for more information. If you leave the secure side though, there are more options. For example, you can actually buy a day pass to go workout at the GoodLife Fitness gym located in T1 (this is also a good option if you want to shower as well). You can also visit Smoke's Poutine to try Canada's iconic dish of fries topped with gravy and cheese curds. You can check out the Alt Hotel for happy hour or grab a drink at the Sheraton Gateway Hotel onsite.
7. Can I pay with foreign currency? No you cannot but you can pay with credit card for most things. If you do want to exchange money, the airport has currency exchange service providers pre- and post-security. Unlike other countries, you can use a credit card for gratuities in Canada.
8. Is there anything near the airport? Not really and you cannot walk off the airport property, unless you are going to the Sheraton by Terminal 3. If you leave the airport, you need to get into a taxi or Uber/Lyft. There are a few restaurants nearby that are decent if you are tired of being at the airport, like Sushi-Ya for sushi and there are a few chain restaurants like Boston Pizza, Montana's and Canyon Creek at Dixon Road at Highway 27 that cost about $10-$15 each way to Uber.
Summary:
We hope these ideas and information help you make the most of layover at the airport and to plan a visit into the city. Please make sure to buffer enough time in case of unexpected delays though. We look forward to hearing what you end up doing on your layover and to share some tips with us to update this post!
Do you usually leave the airport during layovers? If so, what was your favorite layover?
Relevant Posts: