The third stop on our virtual travel series is the island of Mauritius! Find out why Mauritius is at the top of our list of places to visit when we leave someday.
Why:
Located 3,644 kilometres east of Johannesburg, South Africa, the island nation of Mauritius is a good destination to combine with time in South Africa or even on its own.  Mauritius is only a 4.5 hours flight from Johannesburg. Due to how far Mauritius is from Vancouver, the flight can be expensive and so it is a good one to use points for, especially to fly in Emirates First Class!
We prefer warm weather over cold weather and that's probably why about 95% of our travels are to warm weather destinations. On average, the temperature in Mauritius varies from 19 Celsius to 30 Celsius. Like other island destinations, there is dry and wet seasons; mid April to late June and from early September to mid December are the recommended times to visit to avoid the rain and wind. We like traveling to warm destinations when rainy season starts here in Vancouver, which also coincides, with shoulder season in the fall, making Mauritius a top contender for us.
Source: https://weatherspark.com/y/105677/Average-Weather-in-Flic-en-Flac-Mauritius-Year-Round
We also like going to warm weather destinations that have things to do beyond just staying at a nice resort and never leaving the entire time. Due to its location and unique history, Mauritius is not only a safe destination but also one that offers lots of natural beauty to see and culture to experience. From our research and what people have told us, it is easy to rent a car and drive on the island, which gives us much more freedom to explore at our own pace and based on our preferences since we don't really like tours and being driven around all day.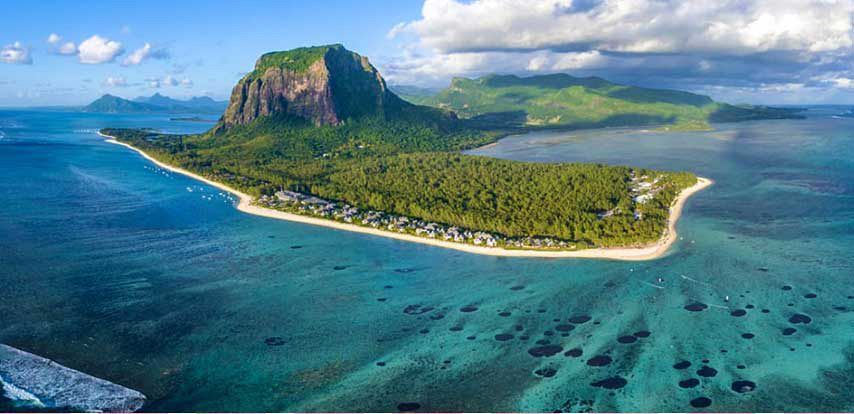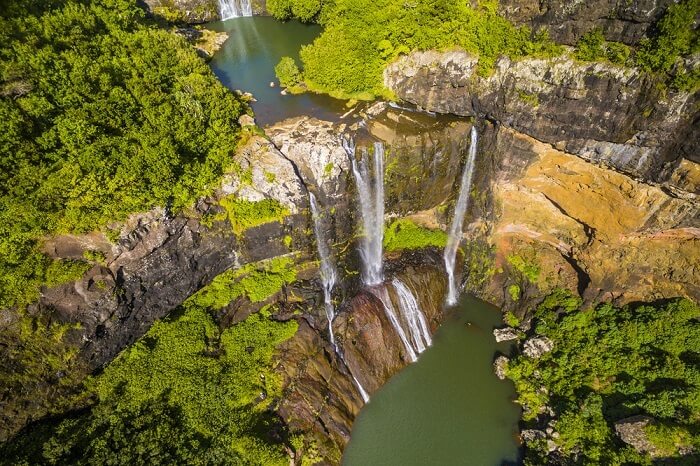 Mauritius is a blend of various cultural influences and while the majority of citizens are of Indian descent, smaller groups of the population is Creole, Chinese, and Franco-Mauritian. This cultural diversity can be found throughout the island, especially in the cuisine.
Where to Stay:
There are lots of places to stay in Mauritius and we would split up our stay between a couple of spots to experience more. Here are the places we would like to stay:
SALT of Palmar: Located on the North-East part of the island, this luxury boutique hotel located on the beach is at the top of our list due to its location, the hotel design, and their mission of supporting local agriculture on the island and showcasing Mauritian culture. In addition to offering guests comfort the comfort of the rooms and properties, they encourage people to go out and explore; you can even use the electric bicycles they have on site. We would stay here 3-4 days.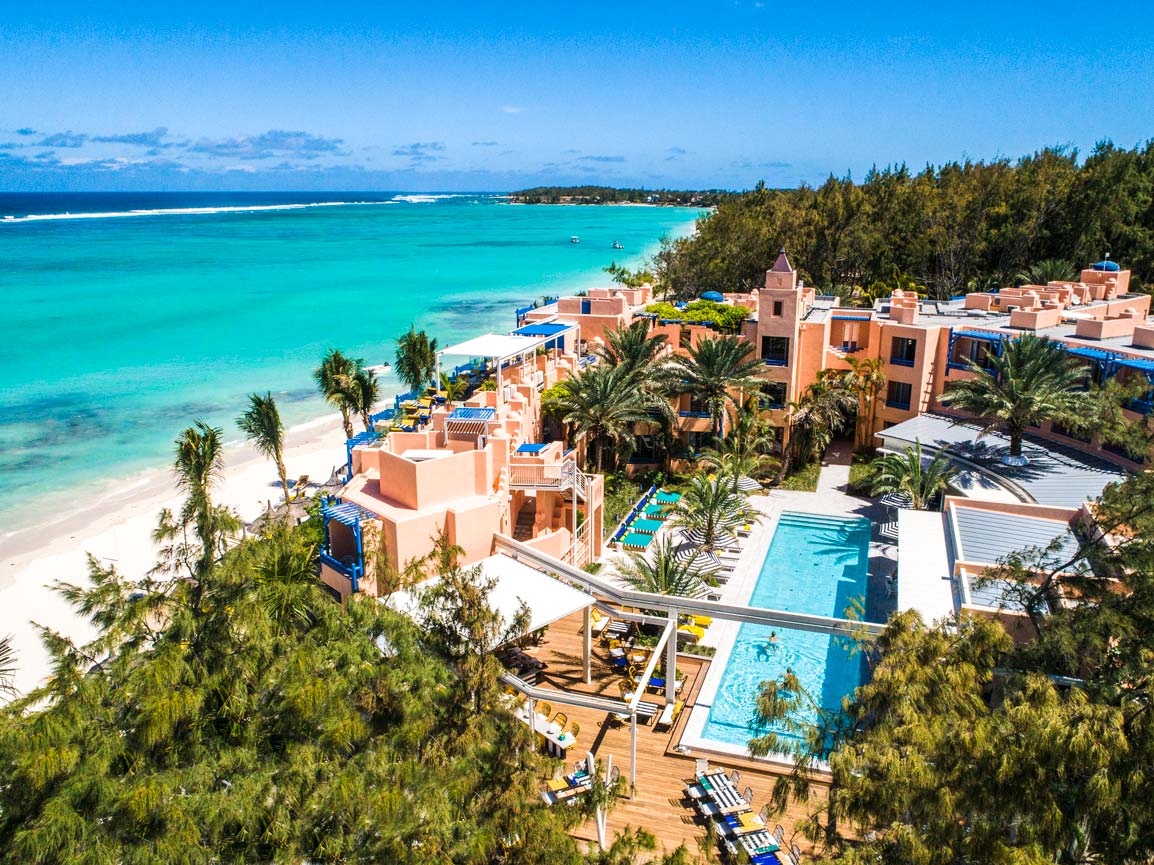 Bubble Lodge Bois Chéri: Located in the South of the island inland on a tea plantation, this lodge takes glamping to a whole new level by offering guests the chance to enjoy being surrounded in nature through a luxury bio-dome. They have a feature that allows you to look and find constellations from your bed and outdoor shower like the ones we liked in Bali. We would send 1-2 nights here.
St Regis Mauritius: Located on the South-West part of the island, this luxury resort is bookable with Marriott points, making it a cheap place to spend a few nights to relax and enjoy the beach. It is also located close to the Black River Gorges National Park making it easy to visit the park and also relax after. We've seen so many people from the points world stay here in the large villa rooms that we want to give it a try and also witness the stunning sunsets from the beach here. We would stay here 2-3 nights.
What to Do:
During our visit to Mauritius, we would plan to do the following:
Beaches: In addition to enjoying the beach, we would plan snorkeling excursions in some of the lagoons that are easily accessible by driving yourself. One of the hotels we plan to stay at, SALT of Palmar also offers oyster and sea urchin fishing which interests us. We would also venture to some of the beaches on the west coast, notably Flic en Flac beach which is one of the longest white sand beaches on the island and also popular with local people.
Black River Gorges National Park: We enjoy hiking and nature and so a visit to Black River Gorges National Park is a must. In addition to it being perfect for scenic drives with access to viewpoints, there are also a number of hikes one can do. Depending on how warm it is, hiking 828 metres of elevation to reach the highest summit in Mauritius, Piton de la Petite Rivière Noire, would be a fun workout and challenge.
Local Markets: We enjoy visiting the local markets everywhere we go and plan to do so in Mauritius. Just 10 minutes away from SALT of Palmar is Flacq Market (best day to visit is Sunday).
Cooking Class: We pretty much end up doing a cooking class most places we visit and so we would plan to do one in Mauritius too to learn about their unique cuisine and culture.
Flying Dodo Brewing Company: Yes, there is a craft beer brewery with a tasting room in Mauritius! Flying Dodo Brewing Company has been making about 20 beers per year since 2011 on the island.
Build an "Eatinerary": Since food is an important part (if not the most important!), we build "eatineraries" to find the best that places have to offer often focusing on local food. So far for Mauritius, we have the following food items to try: dholl puri, smoked marlin, Mauritian curry, chilli poppers, and Millionaire's salad.
Summary:
As you can see, we have enough things planned to spend at least 1-2 weeks in Mauritius. Our bags are packed and we are ready to go visit…as soon as we can. We will leave someday!
Have you been to Mauritius? If so, did you enjoy it? What else should we add to our list of things to see and do?
Related Posts: