The fourth stop on our virtual travel series is the beach destination of Puerto Escondido in Mexico! Find out why we added Puerto Escondido to our list of places to visit when we leave someday.
Why:
Every time we visit somewhere new in Mexico, we find ourselves inspired to visit even more of the country. We originally discovered Puerto Escondido after reading about Hotel Escondido in the Design Hotels book at Hotel Semilla in Playa del Carmen. Having just enjoyed a trip to the quiet beach town of Sayulita on Mexico's west coast a few days prior, we decided to add Puerto Escondido to our ever-growing list of future travel destinations. It's mix of rugged coastline, quiet beaches, and smaller town vibe make it seem like a great place to visit.
Located on Mexico's South-West coast in Oaxaca, Puerto Escondido is known for its surf breaks. Compared to other places in Mexico, you will not find the mass tourism of all-inclusive mega resorts in places like Cancun and Puerto Vallarta. While it is not easy to get to (due to a lack of non-stop flights from North America) Puerto Escondido did make it on the New York Time's list of places to travel to in 2017, which could perhaps explain an increase in tourism ever since.
From our experience, there is amazing food and drinks to be found everywhere in Mexico, and even though Puerto Escondido is a lot smaller there appears to be no shortage of great options. With several options for direct flights from Vancouver to Mexico City (under normal circumstances – Interjet, Aero Mexico and Air Canada), we would consider a couple days in Mexico City as a layover since we have been trying to get back since our first visited in April 2018. We would then catch a quick 1.2 hour connecting flight onward to PXM. Based on average weather trends, it is best to visit Puerto Escondido between December and March when it is dry season, even if it looks generally quite arid year-round.
Where to Stay:
We have found two places we would like to stay in Puerto Escondido to balance our experience.
1)    Villas Carrizalillo: This small boutique hotel resort located a few minutes' walk from the nicest beach for swimming has 12 unique villas to choose from. We like all of them for different reasons but because having access to nice outdoor space (especially in warm-weather climates) is always at the top of our list when choosing hotels, we can see ourselves really enjoying Villa Colarada or Villa Mitla due to the views and large balconies. Villas Carrizalillo definitely has that low-key Mexican-hideaway charm while making it very easy to walk into town to go to restaurants and bars to enjoy food and drinks. We would like want to stay here for 3-4 days.
2)    Hotel Escondido: This adults-only luxury resort is part of Design Hotels and is located 30 minutes outside of town. Each individual palapa bungalow has its own private plunge pool that faces the ocean. For about 2-3 nights, it would be a nice place to relax and just enjoy staying at the property. A bit of a downside – since the surf is too rough here, you cannot swim in the ocean. Also, due to the limited number of rooms and how renowned it is, it can also be difficult to get a booking here during peak times. Since it is part of Design Hotels, which is also part of Marriott Bonvoy, you can use points to stay here.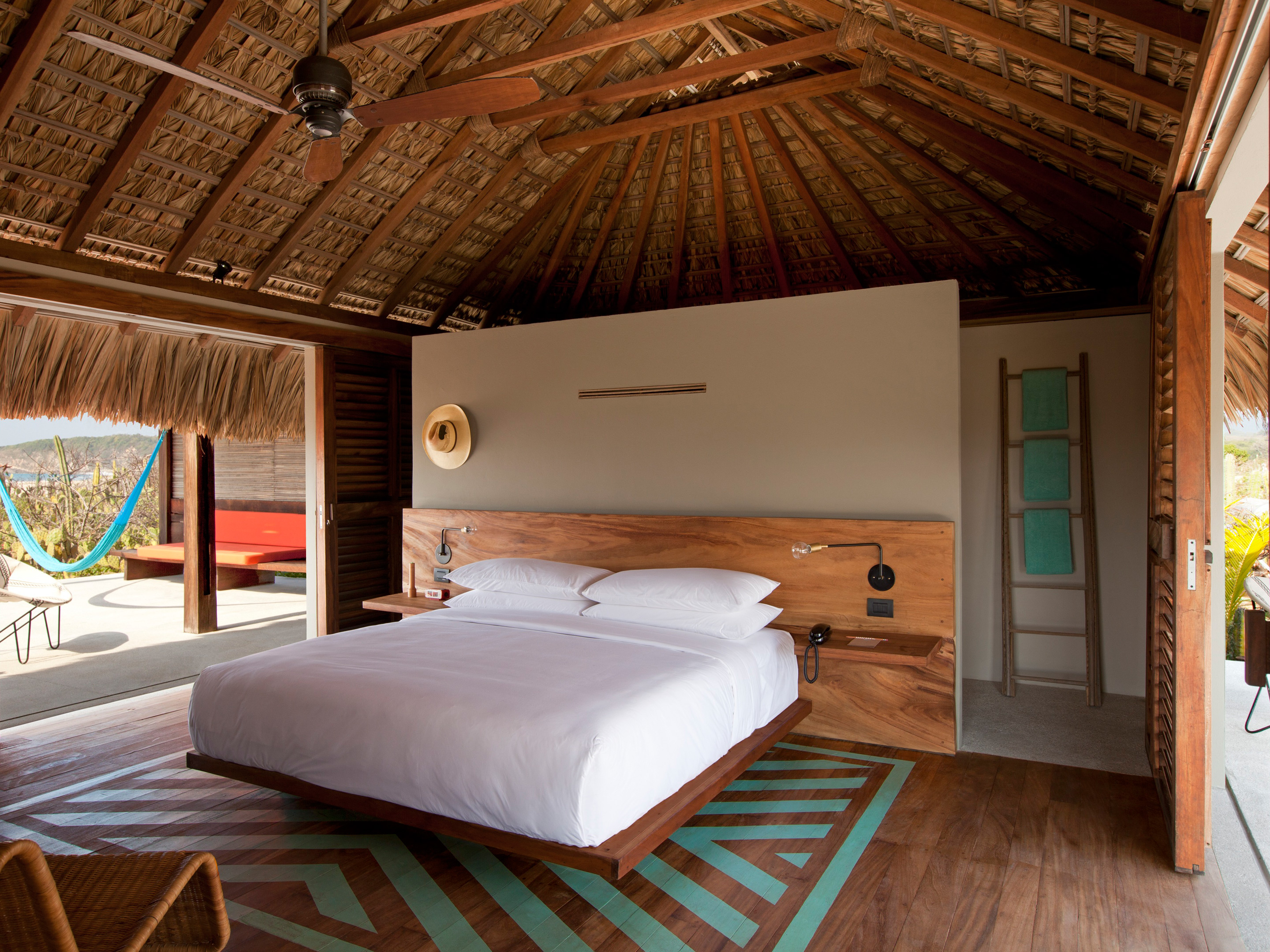 What to Do:
During our visit to Puerto Escondido, we would plan to do the following:
1)    Spend time at Carrizalillo Beach: Known as one of the nicest swimmable beaches in town, we could see ourselves going swimming and perhaps even snorkeling (conditions permitting). During our stay at Villas Carrizalillo, it would be easy to come and go from the beach.
2)    Enjoy sitting on our balcony at Villas Carrizalillo: One of the reasons we want to stay here is because of the views and that we see ourselves just enjoying the views from our chairs and hammocks.
3)    Enjoy the private plunge pool at Hotel Escondido: Having access to your own plunge pool and an uncrowded beach (even if we can't swim) is an amazing luxury. We can already see ourselves enjoying a margarita in our pool at sunset.
4)    Where to Eat and Drink: Here is a list of places we are interested in:
Summary:
As you can see, we have enough things planned to spend 5-7 days in Puerto Escondido. Our bags are packed and we are ready to go visit…as soon as we can. We will leave someday!
Have you been to Puerto Escondido? If so, did you enjoy it? What else should we add to our list of things to see and do?
Related Posts:
We Leave Someday:
Plan/Do: 
Stay:
Indulge: