Located in the Okanagan Valley, Penticton is one of our favorite places to spend a long weekend during the summer. Penticton is a small city situated between Okanagan Lake and Skaha Lake and is also home to a number of wineries, restaurants and hotels. More accessible due to the airport and larger than Oliver-Osoyoos but smaller than Kelowna, Penticton offers visitors wining and dining as well as outdoor recreation on the lake, and on the trails in the quaint setting of a small village.
In this post, we will tell you more about the Okanagan Valley and surrounding areas, including tips to plan a long weekend getaway to Penticton.
Getting Here:
If you are driving from Vancouver, it takes about 4 hours to get to Penticton depending on traffic and road conditions. The drive from Vancouver is actually quite beautiful and you'll see dramatic mountain landscapes, rivers, lakes, and drive through small towns that have fruit stands and other food products.
If you are flying from Vancouver, it takes about 1 hour to fly to YYF – Penticton Airport. Currently, West Jet and Pacific Coastal offer service between Vancouver and cities in Alberta and it is expected that Air Canada will resume service for the summer.
Tip: Make sure to visit Tourism Penticton's "Book Now, Travel Later" website for deals for summer 2021!
When to Visit:
You can visit year-round but many things like wineries close from December to March.
The two main considerations for when to visit are: the weather and high season. If you can, you will want to visit during high season when the weather is the best and most things are open but not when it is at its busiest. From our experience, the weekend before the Canada Day Long weekend in early July is a good choice; the weather is usually sunny and warm +25-33 Celsius, the traffic not as heavy as the long weekend, and hotels are reasonably priced. During July and August, rates spike for accommodations. Unfortunately, the area is prone to smoke due to forest fires in the summer which can really affect your enjoyment of the place.
If you come too early in the season, the area is prone to flooding and the weather can be cold and wet and it's similar in the fall/winter. In addition, some places close or have limited operating hours between December to April. If weather is not the most important thing to you then visiting between mid-to-the-end of May and in October will offer up the best deals.
Getting Around:
According to Tourism Penticton, there are "over 80 wineries in the Penticton metropolitan area, 7 craft breweries, 2 cideries and 3 distilleries all within easy walking or biking distance of the downtown core", which means that having a designated driver is important.
We usually drive from Vancouver and have our car and so since Jason doesn't like wine, he is the designated driver for the wine touring. There are numerous companies like Grape Escapes that offer tours too; you can choose their standard tour or create your own itinerary.
If you are adventurous, you can also bike to wineries, especially those located on the Naramata Bench. There are companies that rent bikes and offer tours as well. A friend of ours did a tour with Epic Cycling and highly recommends it.
Once you are in Penticton, it is really easy to walk around. We stayed at the Fairfield Inn last summer and found it very convenient to park the car and enjoyed being able to walk to downtown Penticton and the lake.
Where to Stay:
Accommodations in the area range from Air BnB to branded chain hotels and small local boutique hotels. Compared the Oliver-Osoyoos, there is definitely a higher inventory of rooms here to give visitors more options at various price points.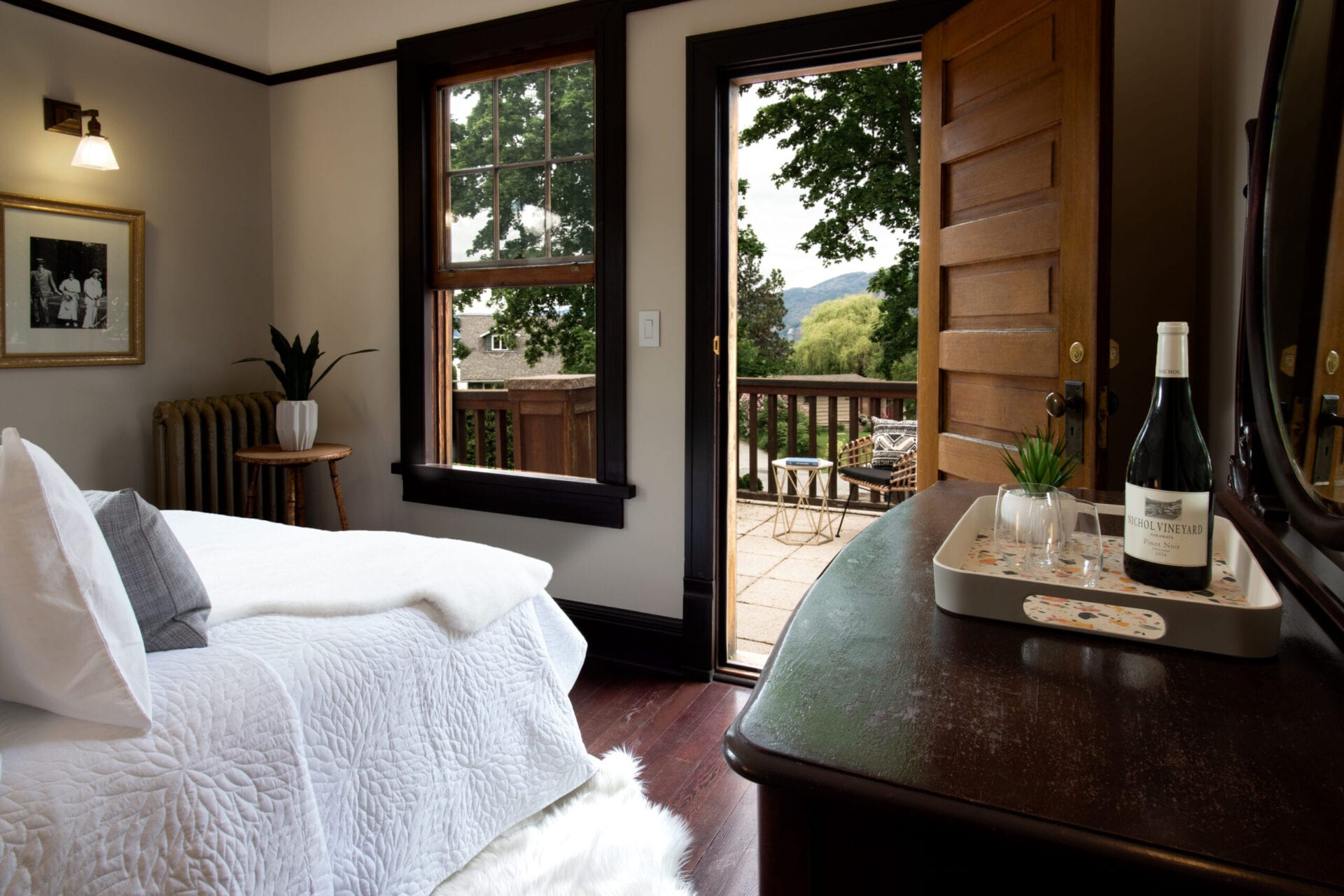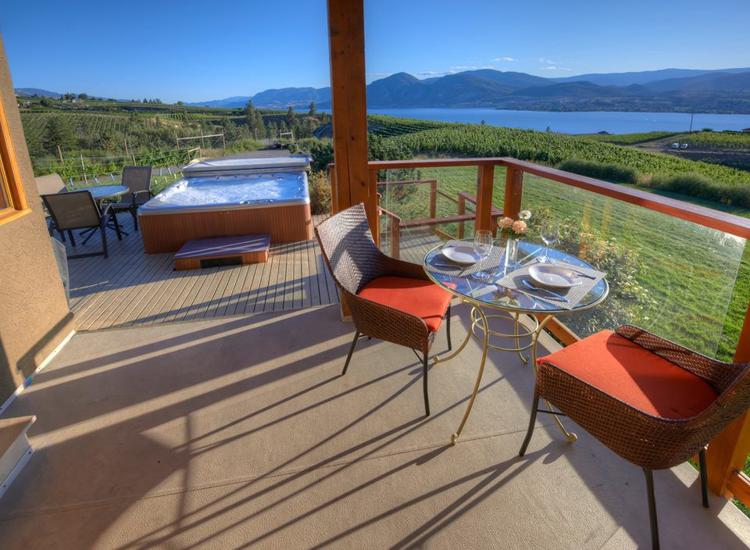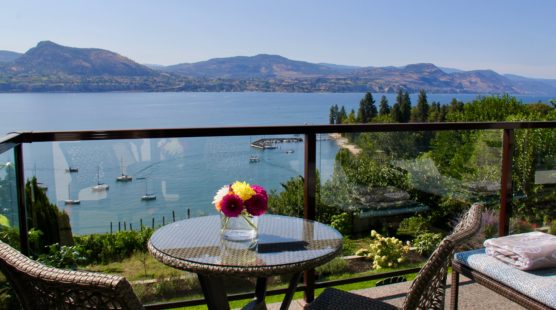 What to Do:
In addition to sampling wine, craft beer, and eating, here are some ideas for other things to do.
Where to Eat:
Here are a few of our favorite places to eat in Penticton:
Where to Drink – The Wineries, The Breweries and Cider:
There are so many wineries to visit and so many are great for different reasons. Here are a few of our favorites:
Summary:
We are so excited about (hopefully) getting to visit Penticton again this summer and already have an Airbnb booked because so many things are already sold out! We look forward to visiting familiar favourites and also finding new places to add to our every growing list of places we like.
Have you been to Penticton? Do you have any favorites to add to the list? Where is your favorite spot in the Okanagan to visit?
Related Posts: